GET STARTED
CONTACT OUR PHYSICIANS TODAY





Is HGH a Steroid?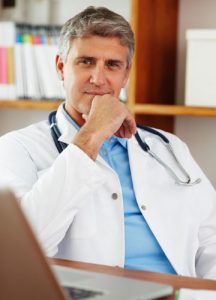 It is understandable that some people might confuse HGH with a steroid since it does promote muscular development and strength. That is about as close as we get to the definition of a steroid when talking about human growth hormones. Is HGH a steroid that adults can use to increase their lean muscle, reduce fat storage, and improve performance? The answer is a bit complicated.
HGH is not a steroid. It will only increase muscle size, strength, and endurance for individuals whose bodies are not producing enough growth hormone on their own. Increasing an already normal level of HGH to a higher point will not bring desired changes, only unwanted serious side effects.
HGH is a form of hormone replacement therapy that makes up for what the body is no longer producing. In that way, it jumpstarts the metabolism so that food is properly converted into energy and stored fat is melted away as fuel. It also increases lean muscle through improved cellular regeneration and increased insulin growth factor 1 secretion.
People often ask is HGH a steroid hormone because they see websites about steroids and bodybuilding come up in searches for human growth hormones. If companies marketing to athletes and others interested in bulking up are promoting HGH, it must be a steroid, right? Wrong!
HGH is biologically identical in structure to somatotropin, a polypeptide protein produced in the anterior portion of the pituitary gland by cells known as somatotrophs. HGH is readily accepted by the body to fulfill all of the same functions as genetically secreted human growth hormone.
Difference between Human Growth Hormone and Steroids
There are both differences and similarities between human growth hormones and steroids. Asking is HGH and steroids the same thing yields the following information:
Steroids and HGH are crucial for the natural development of the body
HGH and steroids aid in growth throughout life, even when the body has reached its final height
The body naturally produces anabolic steroids and HGH
HGH and steroids can impact muscle growth, bone density, strength, metabolism, cholesterol levels, hair growth, memory, brain functions, mood, and libido
That is pretty much it as to the similarities between the two substances. Although there are two types of steroids – corticosteroids and anabolic steroids, it is the latter that is often associated with HGH. Corticosteroids are used by doctors to reduce inflammation in the body. It is the anabolic steroids that we typically associated with bulging muscles, aggressive behaviors, drive, and stamina.
Anabolic steroids such as testosterone do hold a position in hormone replacement therapy. A person with Low T will suffer from many of the same symptoms as growth hormone deficiency, such as:
Low energy
Muscle and bone loss
Weight gain
Reduced sex drive
Thinning hair or balding
High cholesterol
Mental decline
Depression and other mood changes
Poor sleep
Adults with declining HGH levels will notice those issues, along with the following:
Collagen loss resulting in sagging skin and wrinkles
Brittle nails
Reduced immune system functions
Longer time for recovery from injury and illness
Diminishing eyesight, especially night vision
Increased sensitivity to temperature changes
Higher risk of sleep apnea
Reduced cellular reproduction resulting in organ shrinkage and decreased function
How HGH Benefits the Body
Human growth hormone provides the most benefits to the body of any chemical messenger. Its role in cellular regeneration alone makes it a vital part of daily existence. Without enough new cells created each day, the following issues can become a sad reality:
Muscles and bones become weak – increasing the risk of osteopenia and osteoporosis
Internal organs shrink in size, reducing their ability to perform at peak levels
Collagen supplies decline, causing the skin to become thin, dry, sag, and form wrinkles and age spots
Hair strands slow their growth, becoming thinner, brittle, and dry
Nails start to chip, crack, and peel
All of the body's tissues suffer without a plentiful supply of new cells
HGH also benefits the body by:
Improving sexual desire, arousal, performance, and pleasure
Strengthening immune system functions
Sharpening memory and cognitive performance
Restoring deep sleep
Enhancing metabolic functions aiding in weight loss
Regulating glucose uptake
Improving temperature sensitivity
Restoring positive mood and outlook
Whether you are looking for anabolic steroids or HGH, make sure you contact a hormone specialist for a blood test before purchasing any of these treatments. Using HGH or steroids without need and doctor supervision can ruin your health. With proper medical guidance, hormone therapies are safe and effective. The hormone specialists at HT Medical Center are here to help improve your life with targeted and customized hormone replacement. Contact us today for a confidential consultation at no charge or obligation.