GET STARTED
CONTACT OUR PHYSICIANS TODAY





What Are The Signs Of Low Testosterone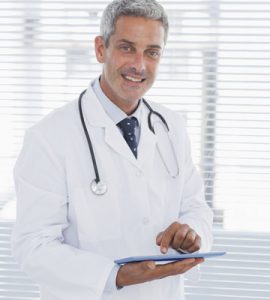 The signs of low testosterone in men and in women can be different depending on each individual. They can range from physical to mental, emotional to sexual. They can be mild or they can be so severe that they alter life and take away its quality. Here is a comprehensive list of the signs of low testosterone in females and males:
Physical symptoms:
Loss of energy
Low stamina
Low endurance
Difficulty recovering from workouts
Feeling weak
Lack of strength
Body aches and pains
Joint aches and pains
Muscle aches and pains
Loss of lean muscle mass
Weight gain (excess fat especially around the abdomen area)
Low bone mineral density
A higher risk of bone breaks or fractures
A higher risk of developing osteoporosis
Higher cholesterol levels
Higher triglyceride levels
A greater risk of heart attack, stroke or diabetes
Loss of hair or thinning hair
Balding
Difficulty growing nails
Weak skin elasticity
Increased wrinkles
Sagging skin
Crow's feet around the eyes
Internal body organs do not grow
The immune system weakens
Healing is difficult and a long process
Sickness occurs more often
Mental symptoms
Mental fogginess
Disorientation
Lack of ability to concentrate
Lack of ability to focus for extended periods of time
Forgetfulness
Difficulty remembering short term and long term
Emotional symptoms:
Depression
Anxiety
Tension
Stress
Irritability
Mood swings
Agitation
Anger outbursts
Sexual signs of low testosterone in a woman:
Low or no sexual libido
Lack of sexual desire
Vaginal dryness
Inability to have an orgasm
Sexual signs of low testosterone in a man:
Low or no sexual libido
Lack of sexual desire
Erectile dysfunction
Inability to have an orgasm
These are all signs of having low testosterone; however, just because you have them, it does not mean that you have low T. This is why a blood test to check for a testosterone deficiency is so important. You do not want to treat your symptoms with testosterone replacement therapy (TRT) if there is something else going on. On the other hand, if you have signs of low testosterone levels, it is very wise to ask your doctor about testing for low T.
Many traditional doctors will not consider that the ailments their patients complain of are due to low T. This condition is very rarely a first diagnosis or thought. TRT is very safe and effective when done correctly with testing, the right prescription and medical supervision. This is why testing for the condition is so important when a patient complains of common signs of low testosterone. The treatment is natural with bio-identical injections that the body is very happy to accept. More doctors need to be trained in this more innovative field of medicine.
Do Your Signs Of Low Testosterone Merit Testosterone Therapy
The only way to tell if your body signs of low testosterone merit undergoing safe and effective testosterone replacement therapy is by getting a blood test. In addition, you will need to get a physical exam and share your medical history. These things are all necessary to make sure the patient has a bona fide testosterone deficiency and that their body is in an otherwise healthy enough condition for TRT.
It is vital for our doctors to know that you are dealing with low T before prescribing any testosterone injections. Firstly, for your safely and well being, but also because it is the law. Our US government restricts the sale, distribution and usage of testosterone injections to only those who are diagnosed with low T and who get a prescription for the injections. This is to keep everyone safe. Testosterone medications are potent and must be used correctly when the signs of a low testosterone level point to a real testosterone deficiency.
The signs of extremely low testosterone are best to be caught with a blood test early. This way, doctors can prescribe the right medications to increase low T levels and balance them out. Symptoms will disappear and quality of life will come back. Relationships can be saved (both social and personal) and life can have meaning again. A person who is dealing with the sometimes brutal signs of low testosterone in 30's or at any age can make that man or woman very negative about the future. TRT can change all of that.
Do Men And Women Have Different Signs Of Low Testosterone Levels
Many people believe that only men have testosterone and need to keep their levels up, but this is not true. The proof is when women show signs of low testosterone, get tested and find out that they have low T. This is when it is very apparent that both genders need enough of this vital hormone to stay strong and healthy. Men just need more of the hormone than women do.
Of course, some of the signs of low testosterone in males will be different than what they are in women such as erectile dysfunction, but other than that, both genders share symptoms. Low T levels can cause weight gain, loss of muscle, weakness, lack of energy, low bone density and the risk of heart attack, stroke and diabetes in both sexes. Both men and women can experience lack of sexual desire, depression and forgetfulness due to low T as well.
Do not forget about the importance of women getting tested for low T when they show signs of low testosterone. TRT is just what they might need to rid of their symptoms and to help them feel like they are in their 20s again. Our clinic helps both men and women equally with the same dedication, safety and care.