GET STARTED
CONTACT OUR PHYSICIANS TODAY





How Much Does Testosterone Therapy Cost In The USA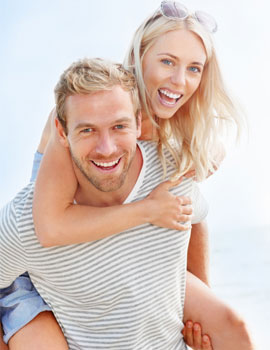 Testosterone therapy cost will be different for all patients of testosterone replacement therapy (TRT) depending upon:
What medications they use
How much medication they need
How long they partake in therapy
In general, testosterone therapy cost in the USA is very competitive from one reputable clinic to another. It should involve one price for everything that is involved in therapy and that includes injections.
Here on our website, we can really only give a testosterone therapy average cost to be fair to our potential clients. Since the actual price can vary from one person to another, it would not be professional or accurate to give a general price that can change once we know exactly what a person needs for therapy.
How Much Does Testosterone Therapy Cost Per Month
This is an estimate because bioidentical testosterone therapy cost can change depending upon the market and the brands of medication that are being used.
Therapy that is based upon using Depo-Testosterone begins at $200.00 per month
Therapy that is based upon using generic Watson brands of Testosterone Cypionate and Testosterone Enanthate can begin at $240 per month
Therapy that is based upon using a cream testosterone medication can be about $125
Again, this testosterone therapy pricing can vary from clinic to clinic and from time to time. If there is a change in price, it will usually be because of how much the manufacturers charge the clinics to purchase the medications.
What does one get when they pay the testosterone replacement therapy TRT cost? Here is what is included within the price for therapy as a whole. This is what the best clinics should offer to all of their patients:
One vial of medication
Two 5,000 unit vials of HCG
Twenty 0.50 mg of Anastrozole capsules
An appropriate supply of needles and syringes
Alcohol wipes
Some clinics provide a sharps container which is used for the safe disposal of any used supplies. For an example, all needles and syringes should be thrown in the sharps container to avoid problems of them getting into the wrong hands
If any of the supplies that should be shipped to you are not included in your kit, you should call the clinic immediately and have the correct missing items shipped to you.
Also included in the testosterone replacement therapy cost is:
A free first consultation with our clinical advisors
All appropriate testing (blood work and a physical examination)
Analysis of your test results and of your medical history (you will fill this out online on our website)
A diagnosis (if appropriate) of low T
A carefully created treatment plan and prescription for your medication
Medical supervision from a licensed doctor
Constant assistance from our clinical advisors when needed
We pride ourselves on providing the best in customer service so that our patients feel well cared for and comfortable with their treatment. We can give you a general low testosterone therapy cost, but to get the actual cost, call us and let us begin to see exactly what you are going to need to create amazing and lasting change.
What Should You Be Aware Of When Researching Cost For Testosterone Therapy
There are certain things that you should be aware of when you are researching and doing your due diligence for the best cost for testosterone therapy. Keep in mind that higher prices do not mean better products; however, much lower prices for medications and therapy should raise a red flag.
If you find a testosterone replacement therapy injection cost that is much lower than most other ones that you find from reputable clinics, it is wise to find out why the price is so much cheaper. Cheaply made medications will be less expensive to buy; however, they can also contain dangerous bacterial residue and should never be used. They may also be fake medications. Lastly, one never knows what he or she is getting if they buy cheap medications from the online black market or from overseas. If you do not get tested, receive a prescription and medical supervision for TRT, you are not being responsible with your health.
Here are some of the questions that you should ask the clinic when you call:
Are the medications 100 percent real, bioidentical formulas?
Are medications made in the USA and not from overseas?
Are the doctors at the clinic all licensed physicians?
Are the clinical advisors fully trained?
Will I have the opportunity to call the clinic for assistance when I need it?
Will advisors discuss how much does testosterone therapy cost per month with me?
Will I get full testing done at a qualified clinic in my home town?
Will my test results be read by the licensed doctors?
Will I get an accurate diagnosis and prescription?
There are many more questions that can be asked and one should never hold back if they want to know something about testosterone therapy. The best clinics will have advisors that are fully honest and completely transparent with all answers to inquiries asked by clients.