GET STARTED
CONTACT OUR PHYSICIANS TODAY





How Do You Start HGH Therapy: Step By Step Chart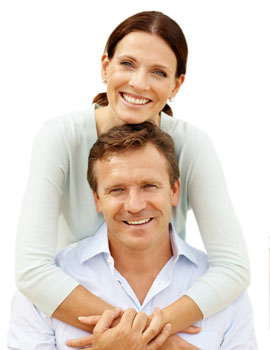 By following certain steps for how to start HGH replacement therapy, you can be well on your way to looking more youthful and feeling stronger and more alive. These four steps discussed below are all very important and none should be skipped. This is the only way to get human growth hormone injections legally and safely.
Here are the four necessary steps that you will take before you can start HGH therapy:
STEP ONE:
HT Medical Center offers a toll free phone number for clients to call in for that very first free consultation. Every person who wishes to partake in hormone replacement therapy (HRT) must make this first call to speak with an expert clinical advisor. This is the way all potential patients will start HGH therapy.
STEP TWO:
This first discussion will consist of talking about the client's symptoms, their goals for therapy and it is the perfect time for them to ask all the questions they have including, should I start HGH therapy? They can also ask what does HGH therapy entail, what benefits can I expect to gain and how much does it cost? Advisors will ask questions of patients too and they will decide together if they will move on to the next step.
STEP THREE:
Testing is the next step in the process of how to start HGH therapy.  Your clinical advisor will set up an appointment for you to attend in a clinic within your home town. You will not have to drive far and this will be the only time that you will have to leave your home for therapy. During this visit you will get:

Blood work
A physical examination
STEP FOUR:
After you have completed your blood testing and your physical exam, the results will go back to HT Medical Center. Here, our licensed doctors will analyze the information. You will also fill out an online medical history form for our doctors. They will determine if you have low growth hormone levels and if so, they will diagnose you with low GH. This is when they will write your prescription and treatment plan.
These four steps are not difficult to take. They are made to be convenient and easy because we know how difficult life can be when low growth hormone levels rob you of energy, vigor and vitality. We talk to you initially on the phone for free and then set your testing appointment up for you. The rest is up to us until you get your diagnosis, prescription and then start using your injections. We are here to help you with the next steps too.
Do You Need A Prescription To Start HGH Therapy
Without a prescription from a licensed doctor for HGH therapy, it is not legal to use human growth hormone injections. So, the answer to the question of if a prescription is necessary to start HGH therapy, the answer is yes.
When should you get that prescription? In other words, it is important to know when to start HGH therapy. Here are some guidelines to when the process of getting your injections should start:
You must be over 30 years old. Why? Most medical experts believe that growth hormones in the body do not start to deplete until a person turns at least 30 years old. They can keep their hormone levels high well beyond that age, but that is the minimum age that legal injections can be prescribed for HRT.
When you start to feel many of the symptoms of low growth hormones levels, this is the time to start thinking about HGH therapy. You do not want issues to get to a point where they are unmanageable, so starting HGH therapy as soon as possible is best.
 Symptoms that you will notice can include:
| | |
| --- | --- |
| | |
| | |
| | |
| | Loss of interest in activities or people |
| | |
| | |
| An overall lack of emotional stability | |
| Getting sick more often due to a weakened immune system | Slow healing of injuries and wounds |
| Loss of vigor and vitality | |
| | More haggard looking and sagging skin |
| More noticeable wrinkles and crow's feet around the eyes | More noticeable cellulite |
| | |
| | |
| | |
| | Trouble with concentration |
| | |
| | |
| | Inability to sleep at night |
| | |
Here are some symptoms that could be occurring inside your body that you will not usually notice, but they are usually caused by low GH levels due to aging:
| | | |
| --- | --- | --- |
| | | A higher risk for stroke or heart attack |
| A higher risk for diabetes | Weak bone mineral density | Bones that become weak and can fracture or break more easily |
| | | |
Most experts suggest that once a person starts to feel the symptoms and ailments that are listed above, this is the time to learn how to start HGH therapy. It is not advised to wait until problems become unmanageable. The best idea is to stop these kinds of issues before they start to take away your quality of life.