GET STARTED
CONTACT OUR PHYSICIANS TODAY





What Kinds Of Professionals Can Prescribe Testosterone Therapy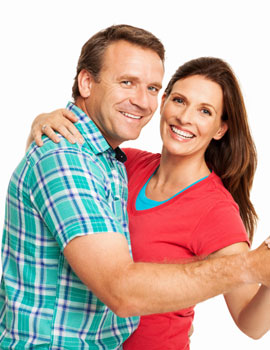 Many different kinds of professionals prescribe testosterone therapy, but the only kinds who can prescribe testosterone therapy legally, safely and most accurately are experts in endocrinology or in a closely related medical field. These physicians are specialists in hormones and their main focus is on how hormones affect the mind and the body physically, emotionally, mentally and sexually.
These doctors are specifically trained on reading blood work that for one example, tests for testosterone deficiencies. They spend years in medical school and in practice learning how to prescribe the correct medications and dosages depending upon the unique needs of patients. Their clients can be confident that they will be receiving sound medical supervision during their therapeutic journey too.
These are the only kinds of doctors who work at HT Medical Center; the kinds that can be trusted with having full knowledge of the endocrine system which runs the hormonal changes in the body. They know what is necessary for restoring and balancing testosterone levels in both men and women who are dealing with low testosterone levels or low T. They will care for their patients so they get the best results without any negative side effects.
Do you need a prescription for testosterone?
It is absolutely necessary to get a prescription before being sold or using testosterone injections. The reason is because these are controlled substances and must be prescribed in just the right dosage in order to give benefits without any unpleasant side effects. Plus, medical monitoring is necessary in case something does not feel right. Our doctors can quickly act upon changing a dosage or even a medication.
It is important to know that not everyone will be qualified to be part of a testosterone replacement therapy program. That is why testing of blood work, a physical exam and a medical history are all required. A person must also be over 30 and not a professional athlete.
Do not think of TRT as a weight loss program or as a way to enhance your sexual life or your muscles. These are just a few of the great benefits that most receive from therapy, but not a reason to begin treatment.
At HT Medical Center, you need to learn how to get a prescription for testosterone online by following our procedures. We will discuss those next.
Prescribing Procedure For Testosterone Injections
Let us talk about how to get a prescription for testosterone. There is a prescribing procedure that we use here at HT Medical Center that all patients must follow and it looks like this:
Step One:
A prospective patient must call our toll free phone number to reach an expert clinical advisor. The first phone call is absolutely free and will consist of discussing the following:
What is testosterone replacement therapy and is it right for you?
What are your symptoms?
What are your goals for therapy?
What is involved in the testing process?
Where will you go to get tested?
What are the benefits of therapy?
What are the possible negative side effects of therapy?
What are your responsibilities as a patient of TRT?
How do you prepare and self administer injections?
What are your questions about how to get a testosterone prescription or about therapy or anything else that you can think to ask.
After that first initial consultation, you should feel very comfortable with your advisor. They should have answered all of your questions and you should have confidence in your decision to continue on to the next step of therapy. If you do not feel that way, it is something to bring up with your advisor.
Step Two:
Testing.
Testing is how our doctors will know if you have low T and if you are a good candidate for TRT. This is how testing works:
Your advisor will set up an appointment for you in a local clinic in your city.
You will attend your scheduled appointment and get a blood sampling and a physical examination completed by a qualified practitioner.
You will fill out an online medical history form that you will find on our website. You can always rest assured that all of your health information that you share with us will be kept safe and confidential.
Your test results will be sent from the lab to our clinic where our doctors will analyze the information.
Step Three:
You have completed your portion of how to get a prescription for testosterone online from us. Now you just need to wait to find out what your test results and physical exam reveal.
Our doctors will work at scrutinizing all of your health information and decide if you fall into a range where your testosterone levels are low. If they are, this is when you will be diagnosed with low T.
In addition, the physicians will look over every part of your physical exam and medical history results. You must be in otherwise good health to be a part of a TRT program.
Step Four:
When everything checks out fine with your health and you have the diagnosis of low T, our doctors will write your prescription. They will also create an individualized treatment plan for your therapy. Your medication will be chosen and its dosage will be carefully prescribed.
Step Five:
Your medication and all supplies that are needed for therapy will be shipped to your home or office. This will be done discreetly and quickly.
Step Six:
When you get your shipped TRT kit, you can begin with the self administration of your injections. Our clinical advisors will be available to help you via phone during all normal business hours and our licensed doctors will be medically supervising your progress.
You will always be in safe hands when you are working with HT Medical Center. Our number one goal is to see our patients succeed with their therapy and to gain remarkable results. We strive to provide number one customer service and have a wonderful track record of success that we plan to continue. Our reputation is one of the best in this medical field and we plan to keep it that way.