GET STARTED
CONTACT OUR PHYSICIANS TODAY





How To Tell If You Have Low Testosterone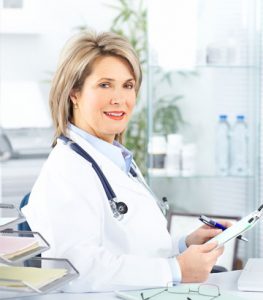 The only really accurate way how to tell if you have low testosterone is to get a blood test taken. When you call our clinic toll free, our clinical advisors will greet you with kindness and understanding. We know that you are not feeling your best and this is why you have reached out to us.
We want to teach you how to check if you have low testosterone so that if you do, we can start an individualized therapy program for you that will get rid of your negative symptoms due to this condition. Here are the simple steps that you will take, starting with that first phone call to us:
You will speak with an advisor about what symptoms you are experiencing and how you believe that therapy can help you if you are dealing with low testosterone levels; also called low T. The conversation should go smoothly discussing symptoms, goals for therapy and what is involved in the testing process. If both you and your advisor decide to continue to the next step, you will get tested.
Testing: A blood test is the only accurate way how to see if you have low testosterone. You will be set up by your advisor for an appointment at either Quest Diagnostics or LabCorp. The advisor will make the location you need to go to as close to your home as possible. You will visit the clinic to get a simple and quick blood sampling taken. You will also get a physical exam completed. Our doctors need to know that you are in otherwise good health, even if your testosterone levels are low.
Your blood tests, along with your physical exam results will be sent from the professionals who conducted them to our clinic. In addition, you will also need to fill out a medical history form that can be found right on our website. This form will be sent through a secured connection directly to us. All of your information will remain completely confidential and secure.
When the doctors receive your blood work from the clinic, they will review it very closely. This is how they will determine if you have low T or not. It is not safe to use testosterone injections if your testosterone hormone levels are normal, so this testing is very important. In addition, this is the way that the doctor will know what low T medication to prescribe for you and at what dosage.
The importance of this part of testing cannot be overlooked. Patients need to get just the right amount of medication in their system to create positive change. Our doctors most often get the dosage correct, but changes can always be made throughout therapy if need be.
How Do You Know If You Have Low Testosterone Levels
Some people believe that they can determine by themselves that they have low T simply by the symptoms that they are experiencing. If they have no energy, low sex drive or erectile dysfunction, waning muscle mass or weight gain, they may blame it on low T.
Although this is a completely inaccurate way to determine low T, this is when many may go out and buy their own testosterone injections. This is not an accurate diagnosis at all and it is not a safe way to treat their symptoms. Additionally, it is not legal to buy, sell, distribute or use testosterone injections without a doctor's prescription. They may not be buying real medications either if they do not know the source is 100 percent reputable and known. This can cause a plethora of other issues.
So, how do you know if you have low testosterone levels? The only way to determine low T is by taking a blood test. The test is usually done in the morning hours between 7 a.m. and 10 a.m. This is when testosterone levels are at their highest. The reputable clinic that you choose will set the appointment up for you.
The symptoms that a man or woman has can give them a clue that low testosterone could be their problem. This should tell them to get their hormones checked because only a blood test can determine a deficiency with the most amount of accuracy. It is never recommended or advised to self diagnose.