GET STARTED
CONTACT OUR PHYSICIANS TODAY





Benefits of HGH Therapy for Heart Disease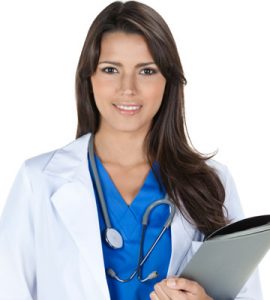 Patients suffering from chronic heart failure or heart disease often have a poor prognosis. Many are also diagnosed with low human growth hormone levels.
That opens up the debate for the use of HGH therapy for heart disease.
Human growth hormone plays a role in several physiological processes along with its mediator, insulin growth factor 1. Because IGF-1 secretion is regulated by HGH levels, a decline in growth hormone often means a decrease in IGF-1 production, as well.
How can HGH affect your heart when its levels decline?
Since HGH and IGF-1 receptors are expressed in cardiac tissue, and cardiac myocytes may also produce local IGF-1, human growth hormone may have a direct action on the heart or via IGF-1 mediation. HGH may also increase nitric oxide production which can reduce systemic vascular resistance. [1]
As such, patients with low GH levels may have impaired cardiac functions.
The question many people ask is what comes first – human growth hormone deficiency or heart disease, and, unfortunately, we do not yet have an answer for this question. What we also cannot yet explain is why only some people with heart disease suffer from HGH deficiency. It is estimated that approximately 40% of those with heart disease have human growth hormone decline. [2]
Patients with growth hormone deficiency typically present with a decrease in exercise capacity that can be linked to a reduction in left ventricular wall thickness, along with left ventricular dilation, and increased left ventricular systolic wall stress. Combined with declining muscle and skeletal mass, it makes it difficult for a person to engage in the exercise necessary to protect the heart.
Effects of Growth Hormone on the Heart
The effects of growth hormone on heart functions and health are varied.
How does HGH affect heart functions?
Here are some facts about HGH that adults should know: [3]
Indirectly, a decrease in HGH interferes with the body's metabolism processes, leading to weight gain and increasing stress on the heart.
HGH also leads to higher LDL cholesterol levels which can then increase the risk of atherosclerosis (hardening of the arteries due to plaque buildup).
An increased risk of hypertension is associated with low HGH levels.
Does HGH increase heart rate or contractility?
Abnormalities in heart rate, along with an increase in cardiovascular morbidity and mortality have been associated with growth hormone deficiency. Both heart rate and contractility (the forcefulness of each contraction) have been shown to improve with HGH therapy. [4]
Can HGH cause heart problems to go away?
HGH is not a magic bullet – it will not completely reverse heart disease, but it will bring many significant benefits that we will show in the next section. These changes can offset the symptoms associated with heart disease.
HGH and Molecular Changes in the Heart
The use of HGH therapy for heart health is controversial, but with information from current research, doctors are starting to see the benefits of human growth hormone for many molecular changes at the cellular and functional levels.
Human growth hormone therapy can have the following benefits for patients with heart disease:
Increase in left ventricular mass
Improvement of exercise capacity
Improved hemodynamics
Increase in left ventricular posterior wall thickness and relative wall thickness
Increased interventricular septum thickness
Increased stroke volume
Improved ejection fraction
Decreased end-systolic wall stress
Increased mean aortic acceleration
Lower pulmonary arterial and capillary wedge pressure at rest and during exercise
Reduced pulmonary vascular resistance
Increased cardiac output
In studies, HGH therapy has not only improved clinical symptoms of heart disease, but it also has the ability to prolong life. [5]
The improvements noted in both ejection fraction and left ventricular end-systolic volume are predictors of survival. Additionally, hospitalizations for worsening heart failure were lower in those individuals in the study who received HGH than those in the control group. [6]
To speak with a hormone specialist about the use of HGH therapy for heart health improvement, please contact HT Medical Center for a free consultation.